GlossWorks Detailed: BMW 1989 3-series Wagon
I was contacted recently to do a full paint correction on this very aged, but mint, BMW 3 series wagon. After 2 years of ownership, the owner Winston Yeung (Podi Gauge Solutions) had done some significant upgrades to it, including sending it to Gutenparts in New Jersey for rewiring and rebuilt from the BMW parts catalog, to having the entire interior tastefully reupholstered by Tim at Velocity Upholstery. The one department it was lacking in was the paint condition. After having been driven for so many years without proper care of the paintwork, it was showing it's age, with a heavy buildup of swirls and paint defects.
GlossWorks was contacted and it was time for some professional paint correction to take place.
The wagon when it showed up for detailing.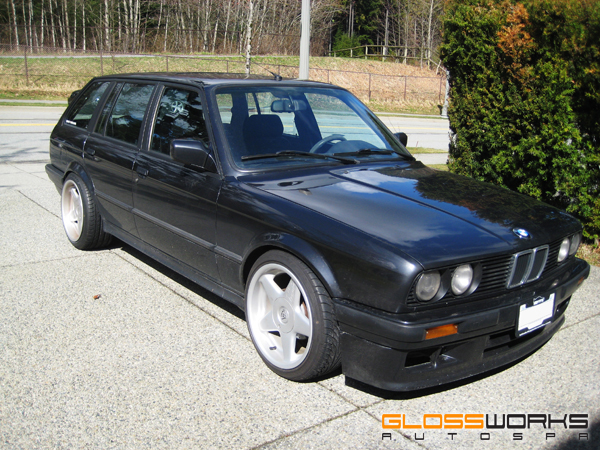 The front end of the car had old adhesive residue left behind from being taped up for a drive from the East Coast.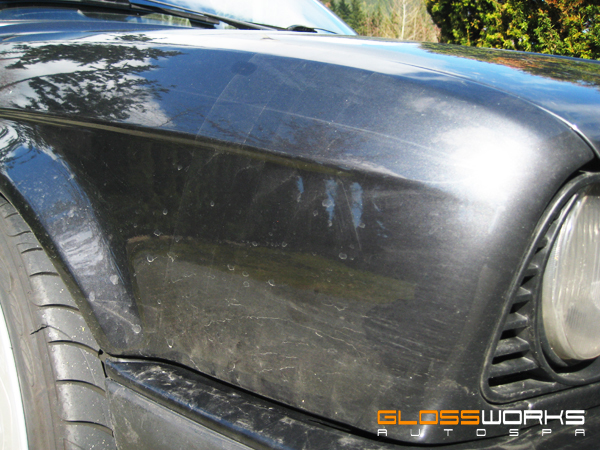 The vehicle had dirt hiding in all the crevices.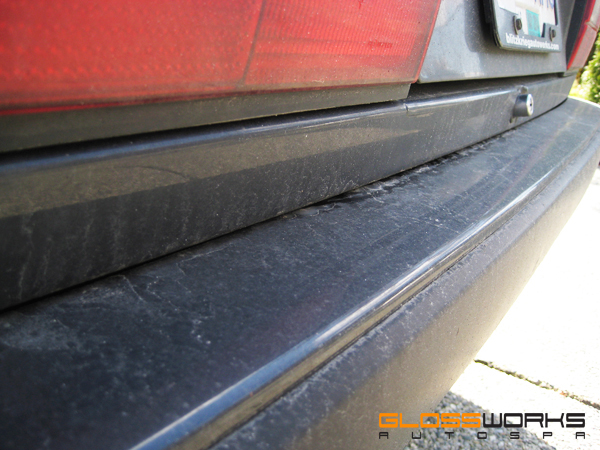 The wheels were in great shape, but the barrels needed to be properly decontaminated.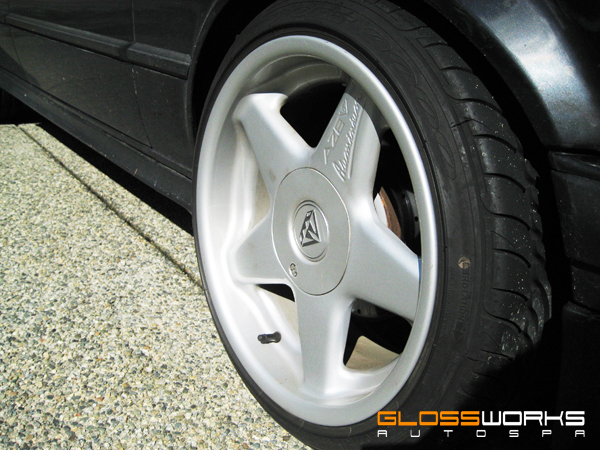 Buildup of brake dust and iron deposits.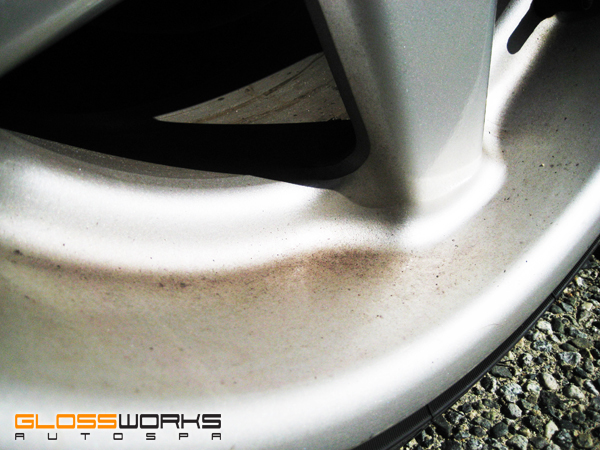 The exhaust tips would require some polishing to revive the shine.

The engine bay was in great condition, with just some light dusting from being daily driven.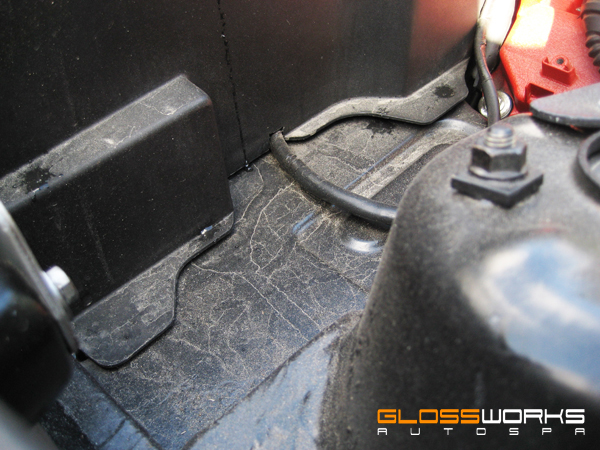 The engine bay was first given a shampoo + degreasing.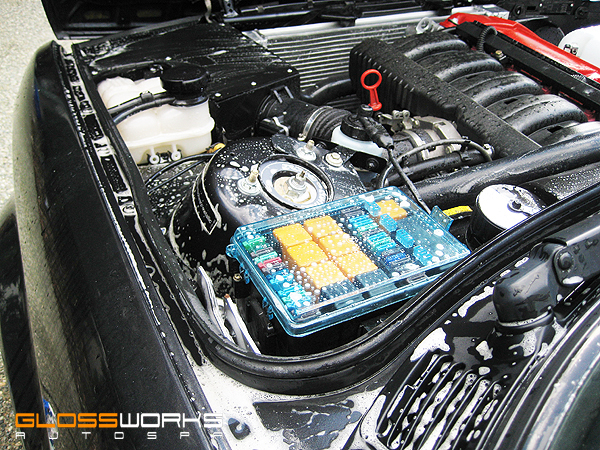 This beautiful engine being shown some GlossWorks TLC.

Removing a heavy buildup of dirt that has found its way under the gas cap after all these years.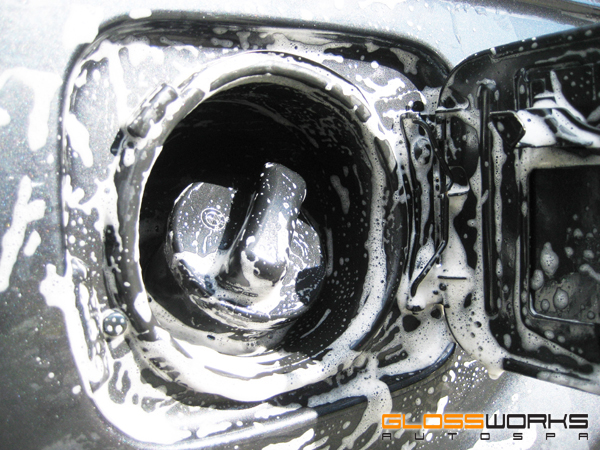 Tires were properly scrubbed to remove the accumulation of dirt and old tire dressing.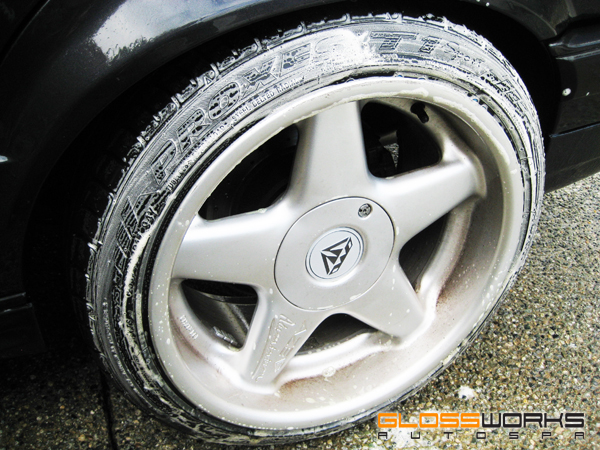 After a full cleanse of the paintwork and removal of contaminants, the car was dried and the paintwork inspected.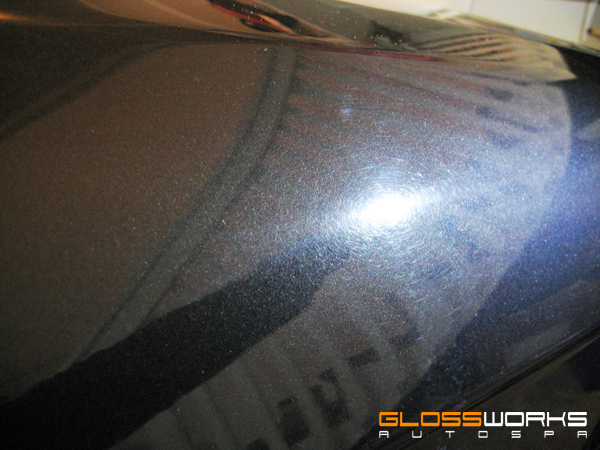 There was a healthy dose of swirls all over the car.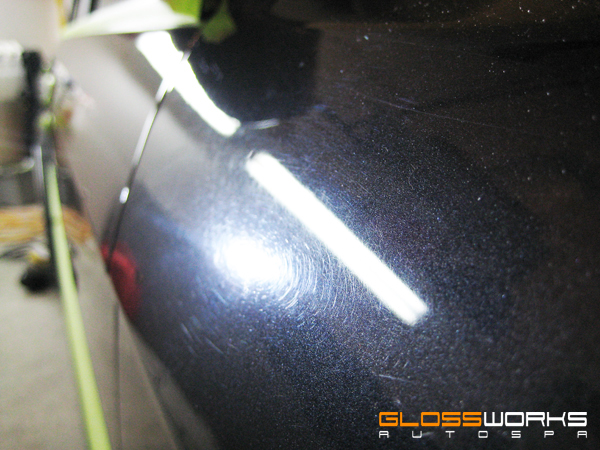 This was removed with a heavy step of compounding, followed by a gloss enhancing finishing polish.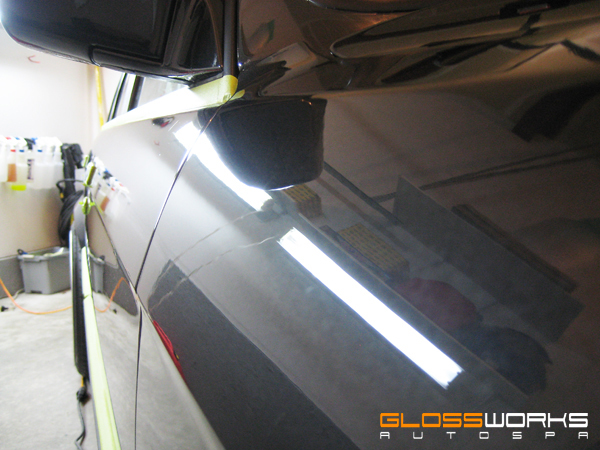 Continuing my way around the car with the polisher, ensuring that all the delicate trim is taped up to prevent damage.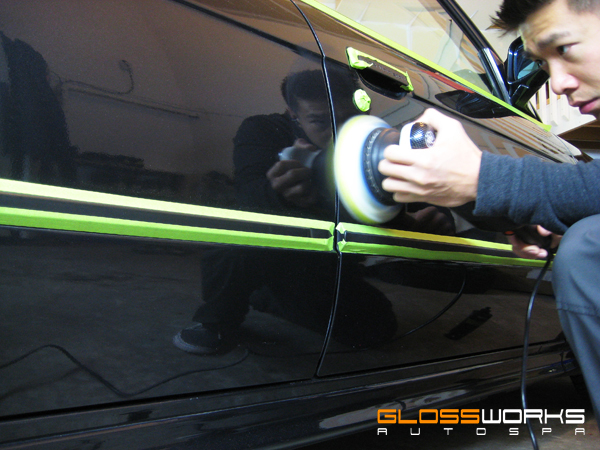 Some deep scratches and defects under the tape line.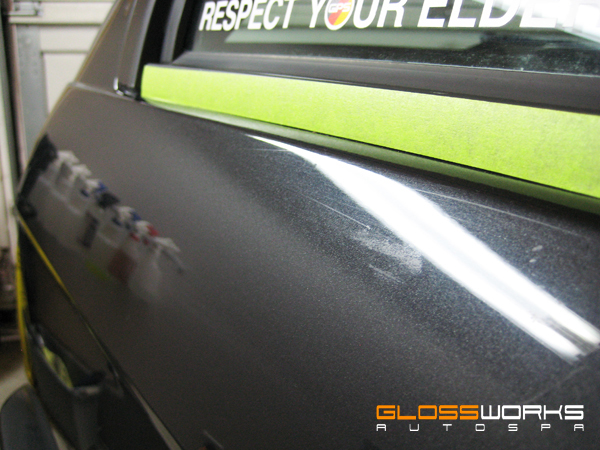 The defects were leveled, leaving behind a perfect finish.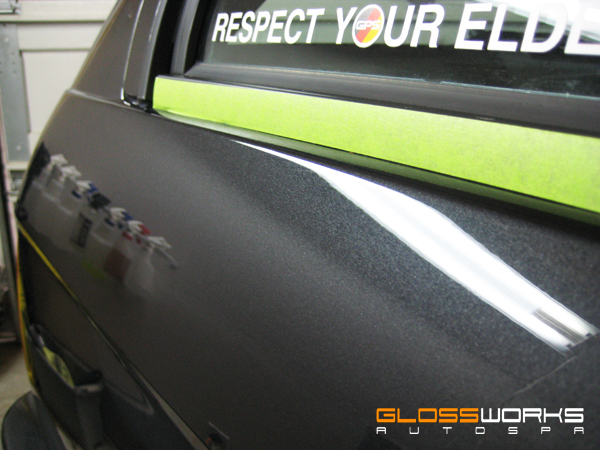 After a day and a half of polishing comes my favourite part of the detail. Tape removal!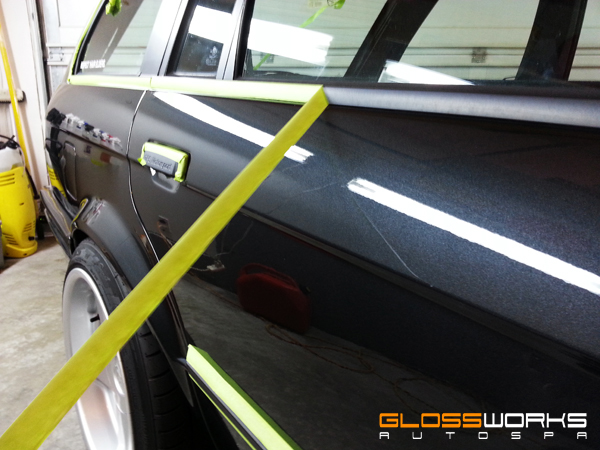 The car being rolled out on the 2nd day after being fully polished and sealed.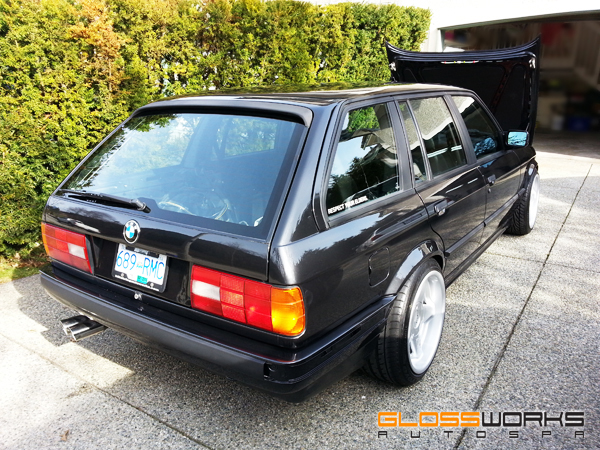 The wheel faces and barrels are fully cleaned, and tires properly dressed for the perfect sheen.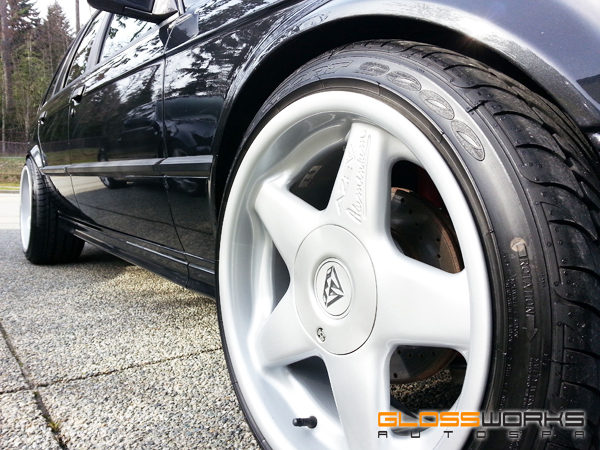 Gloss and depth of paint significantly improved.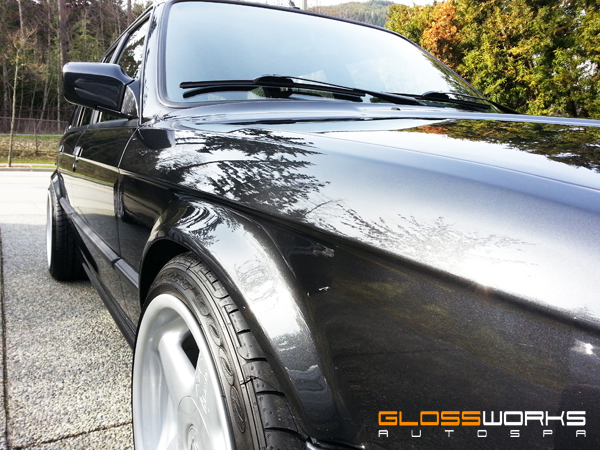 Reflection off the hood.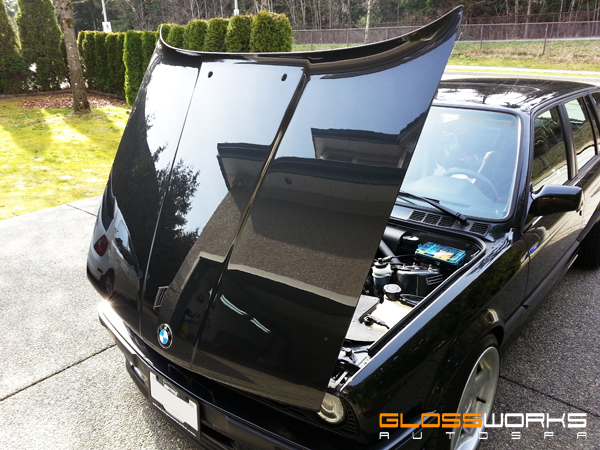 The paint was sealed with a polymer sealant, enhancing the metallic flakes in the paint.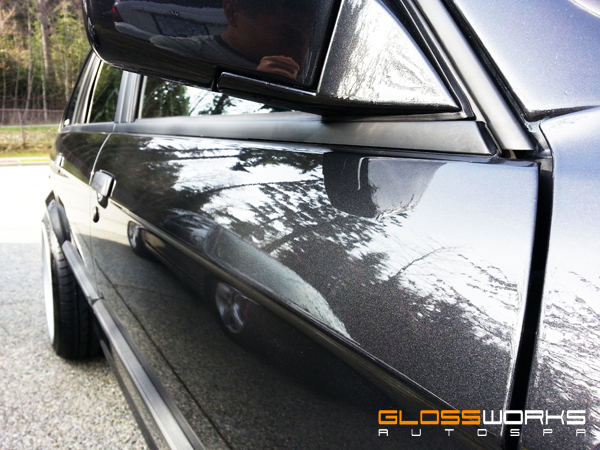 All brake dust and tar/iron deposits removed, leaving a perfect finish on these gorgeous wheels.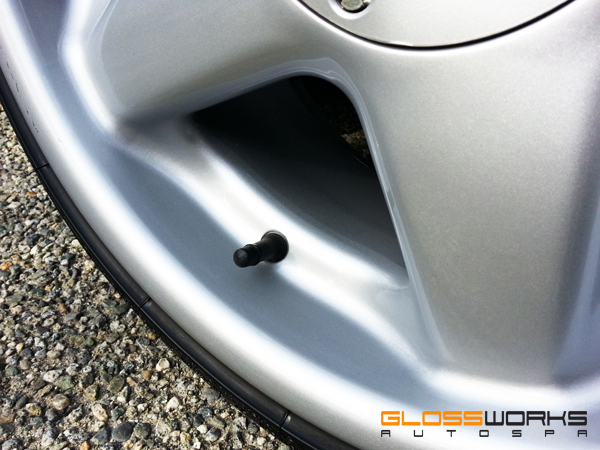 Last shot of this beautiful wagon. Thanks for looking!