New Car Prep
Ceramic Coating Packages (starting at $895 CAD)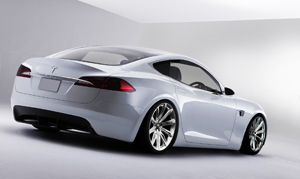 Our New Car Prep is the best choice to prepare your brand new investment from the harsh elements of the road from being daily driven.
We will first remove all shipping plastic before giving a thorough swirl-free cleaning to all surfaces including wheels, trim, glass, and paintwork. All surface contamination including ferrous contamination, adhesives, stickers, and grease is professionally removed. The paintwork is then given a light polish to remove any fine swirls that may have been induced from the factory/dealership, before it is coated with a ceramic coating designed specifically for its rich & glossy finish, as well as its ability to resist the elements.
Our selection of ceramic paint coatings utilizes proprietary nano material to create an extremely tough three-dimensional structure. It's condensed nano particles and superior cross-linking abilities create a durable and high gloss finish. This can be applied to all exterior paintwork, glass and metal leaving the surface protected for up to 2 years.
**It is highly recommended that you advise your dealership not to do any paint preparation on the vehicle and not to remove any of the transportation film except from the wheels. Also do not opt-in for any clear bra package or paint protection package. Paint Protection Film can be applied after our services are performed, ensuring you only have the glossiest paint as a base.**