Minor Paint Correction
Minor Paint Correction (starting at $595 CAD)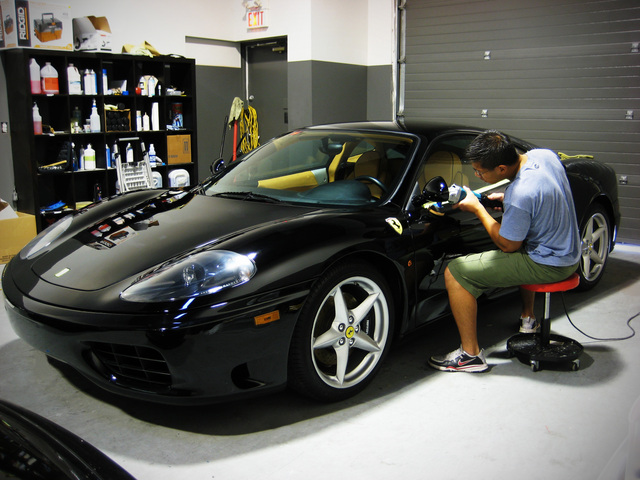 This detail is designed to correct minor paint defects and enhance the visual appeal of bodywork, and is recommended for well maintained vehicles of all ages that have acquired light wash marring and minor swirl marks over time. It builds upon the full procedure outlined above for the All Surface Protection Detail by adding in a single stage machine polishing process. In each case, we start out by using a foaming wash procedure to safely remove all traces of loose dirt and grime from the bodywork, wheels, fender liners and jambs. We then chemically treat and clay the paint and exterior glass to remove any bonded surface contaminants such as tar spots and tree sap, which leaves these surfaces feeling perfectly smooth.
After drying the car with a deep-pile microfiber towel and blow drying the cracks, the bodywork is then polished by machine using an ultra fine finishing polish, in order to correct minor paint defects and maximize surface gloss in readiness for protection. We then apply either a high quality sealant or wax to the bodywork, which adds valuable protection against the elements for up to six months at a time. We then complete the exterior detail by sealing the wheels and glass, dressing the tyres, trims and engine bay, and polishing the exhaust tips. Finally, we clean, dress and vacuum the interior and condition any leather present.
(The entire procedure typically takes around 8-12 hours and can be completed in 1-2 days.)
Please note that the level of correction associated with this service is not guaranteed. In all cases surface gloss will be massively enhanced, but visible defects may persist if they are too deep for the ultra fine finishing polish to fully remove.