GlossWorks Protected: McLaren 570S
Glossworks recently had the pleasure of working on this brand new McLaren 570S. With a twin-turbo 3.8-liter V-8 making 562 hp and 443 lb-ft, this is McLaren's attempt at capitalizing on the ever-growing budget-supercar segment. This McLaren was in for full body wrap in our self-healing Xpel Ultimate Paint Protection Film to prevent rock chips and scratches on the bare paint.
Brand new McLaren given a thorough decontamination to remove all contaminants that have bonded on the paint during transport.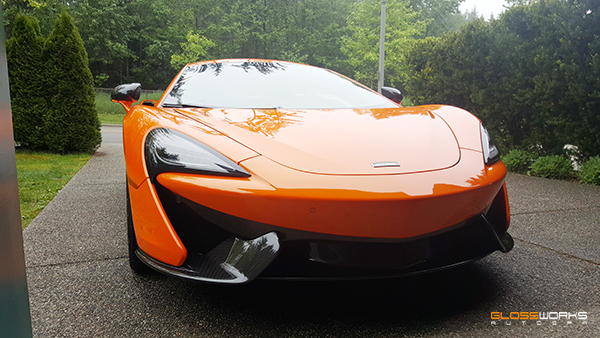 A perfectly clean surface to ensure perfect film adhesion.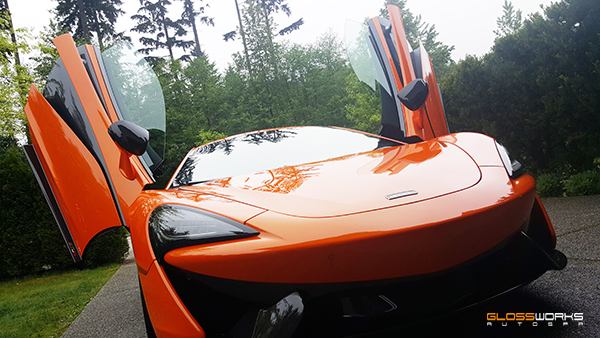 Front end wrapped in Xpel Ultimate Film.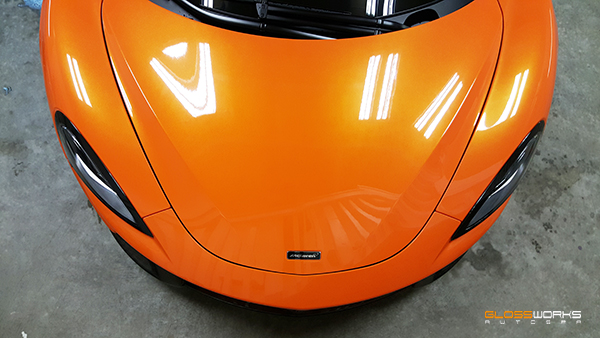 The plastic lenses on headlights these days get chipped so easily, thus getting edge to edge protection with Xpel PPF.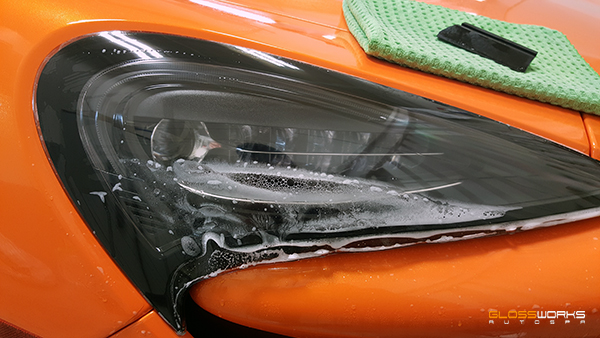 Removed the thick and dull film that the dealer had installed on the bottom of the carbon fibre side skirts.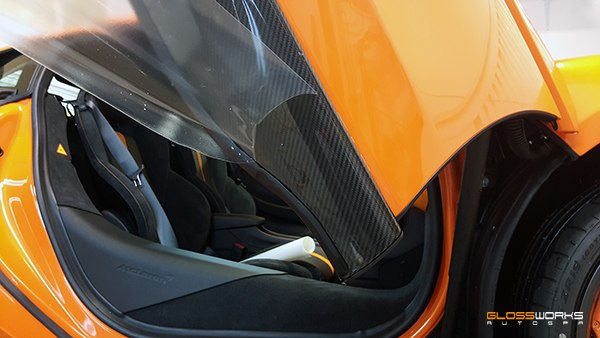 And installed a single piece of self-healing Xpel Ultimate that covers both the top and bottom surface of the side skirt.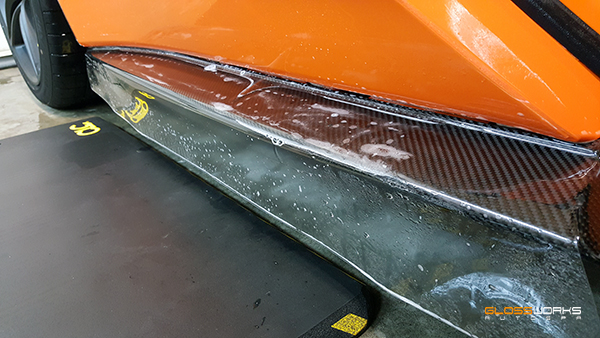 Wrapping this expensive carbon fibre piece for full coverage against rock chips.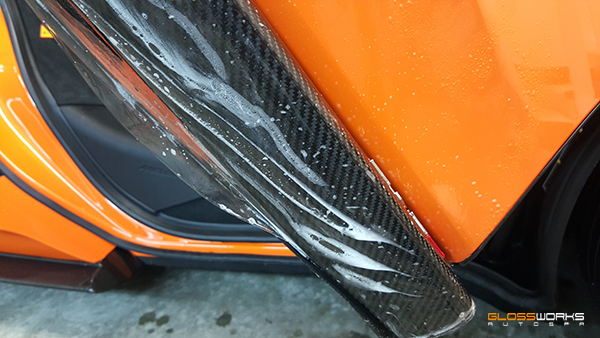 Doors getting wrapped in PPF.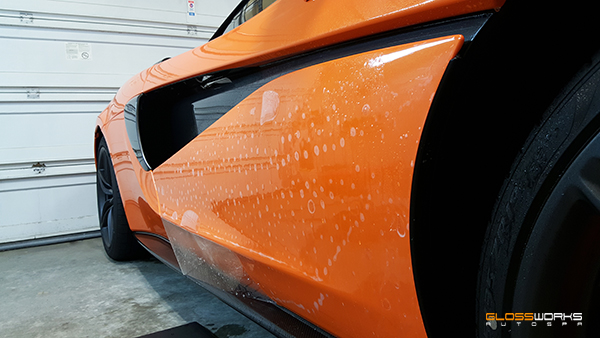 Full coverage as well as extended edges wherever possible for a seamless install.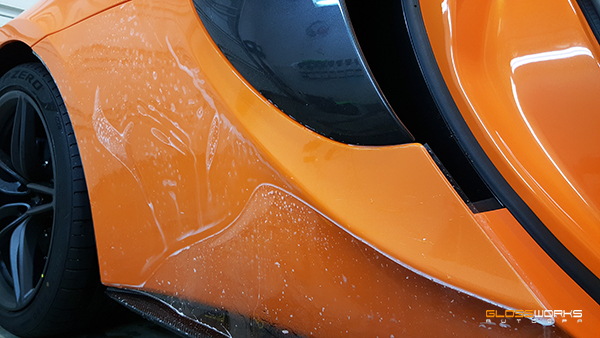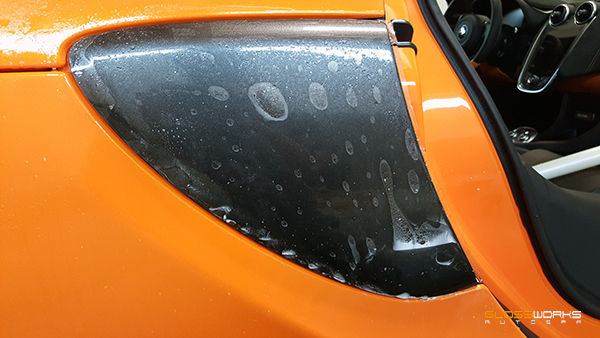 Inner part of the air inlet duct getting precut coverage as well to ensure perfect fitment.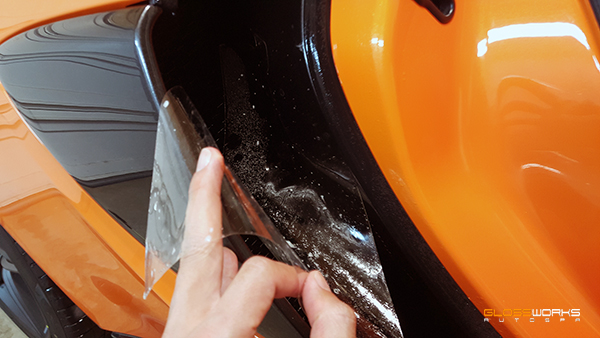 Rear quarter of the vehicle getting wrapped.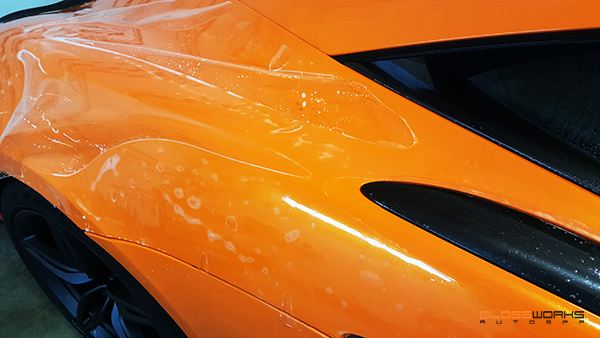 Pillars wrapped from front to back.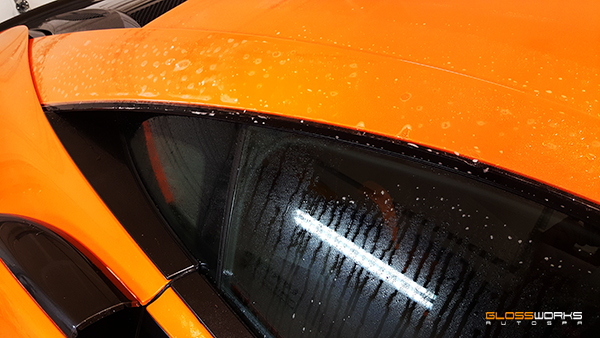 Finished pic of the carbon fibre side skirts wrapped in Xpel Ultimate.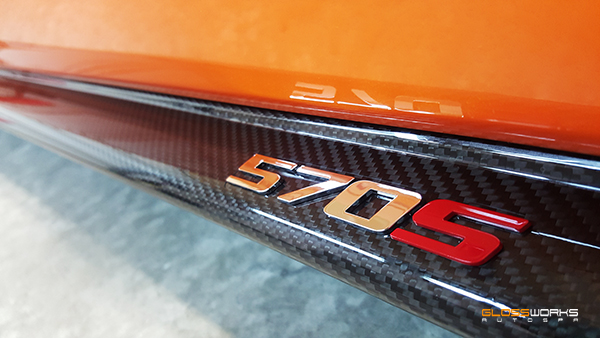 Vehicle complete and ready for delivery.