About
Welcome to GlossWorks, a premier car care company offering detailing, paint protection and correction services throughout Metro Vancouver. Specializing in the application of Paint Protection Films and Ceramic Coatings, we are committed to the highest level of excellence and have been recognized as the premier standard in new vehicle protection.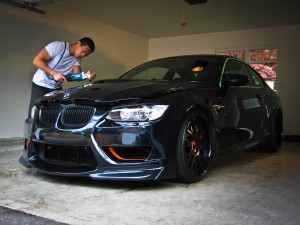 GlossWorks is purely dedicated to the art of perfecting and preserving your new daily driver, collectible, or luxury vehicle's appearance. Whether you desire a high level of protection for a vehicle you enjoy daily or a flawless finish with concours perfection, we have the passion and the expertise to fulfill your needs and should be your only choice when it comes to car care.
Our uncompromising pursuit of excellence, unsurpassed levels of quality and our attention to detail ensures first class results with every detailing package. Our focus on delivering the highest quality, instead of doing volume work, is why we have been regarded as one of the finest detailing companies in Metro Vancouver.
The latest and finest automotive coatings and Paint Protection Films on the market are matched with precise application to achieve the perfect finish, emphasizing the art of proper car care and catering to the most discerning auto fanatics. Uncompromising quality coupled with the passion of a true auto enthusiast makes GlossWorks a truly unique automobile paint protection company.